😱😱😱😱
[composes self]
Enter GREEN BANANA FRENCH FRIES. (And exit starchy white potatoes.)
For those of you unacquainted, green bananas are simply unripened yellow bananas that can be found in your local International Market.
What makes this banana so special you ask? It's resistant starch. What is a resistant starch? It's a starch that can't be broken down enzymes in your digestive system, and as a result, it acts more like a fiber than a starch.
We all know what that means, foods high in fiber slow down the digestive system which helps you feel fuller longer, assisting with weight management.
I love these green bananas already. 💚
Also, research shows that consuming green bananas can aid in reducing your risk of diabetes because it assists in controlling your blood sugar levels.
Ok, green bananas for the WIN !!! 🙌🏽
I learned the health benefits of green bananas a year ago when I embarked on an Alkaline way of eating.  I won't delve into my journey today since this is my first day back on the blog in two months, 🙈 but I promise, more about my Alkaline lifestyle in a future post.  Stay tuned.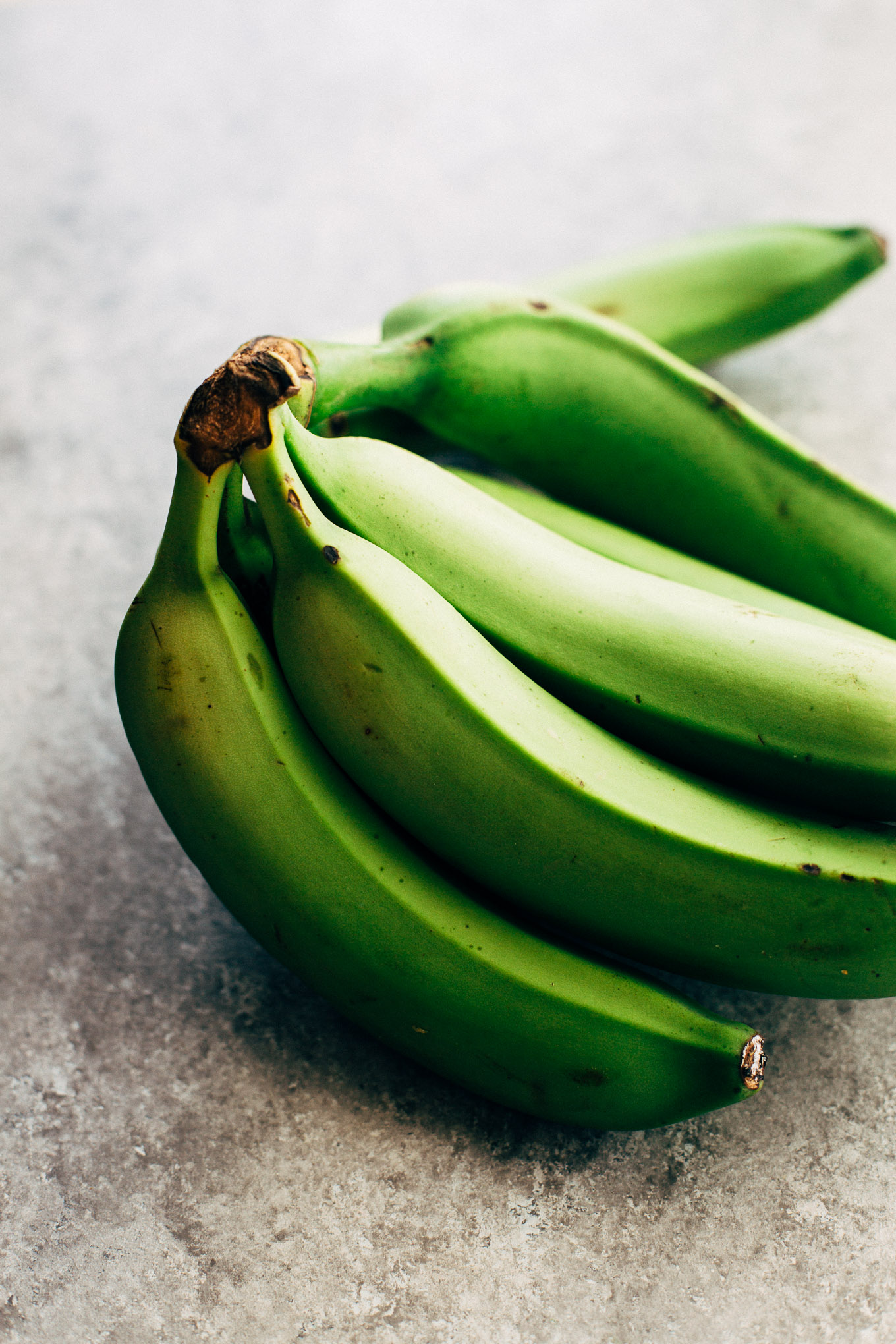 This is where I recommend how to prepare and consume your green bananas; I've prepared them both boiled and fried.
Since today is Fri-day, we'll have them golden-crisp fried topped with fresh green zings of Thai basil, green onions drizzled with soy free vegenaise goodness that will bring your salivary glands back to life.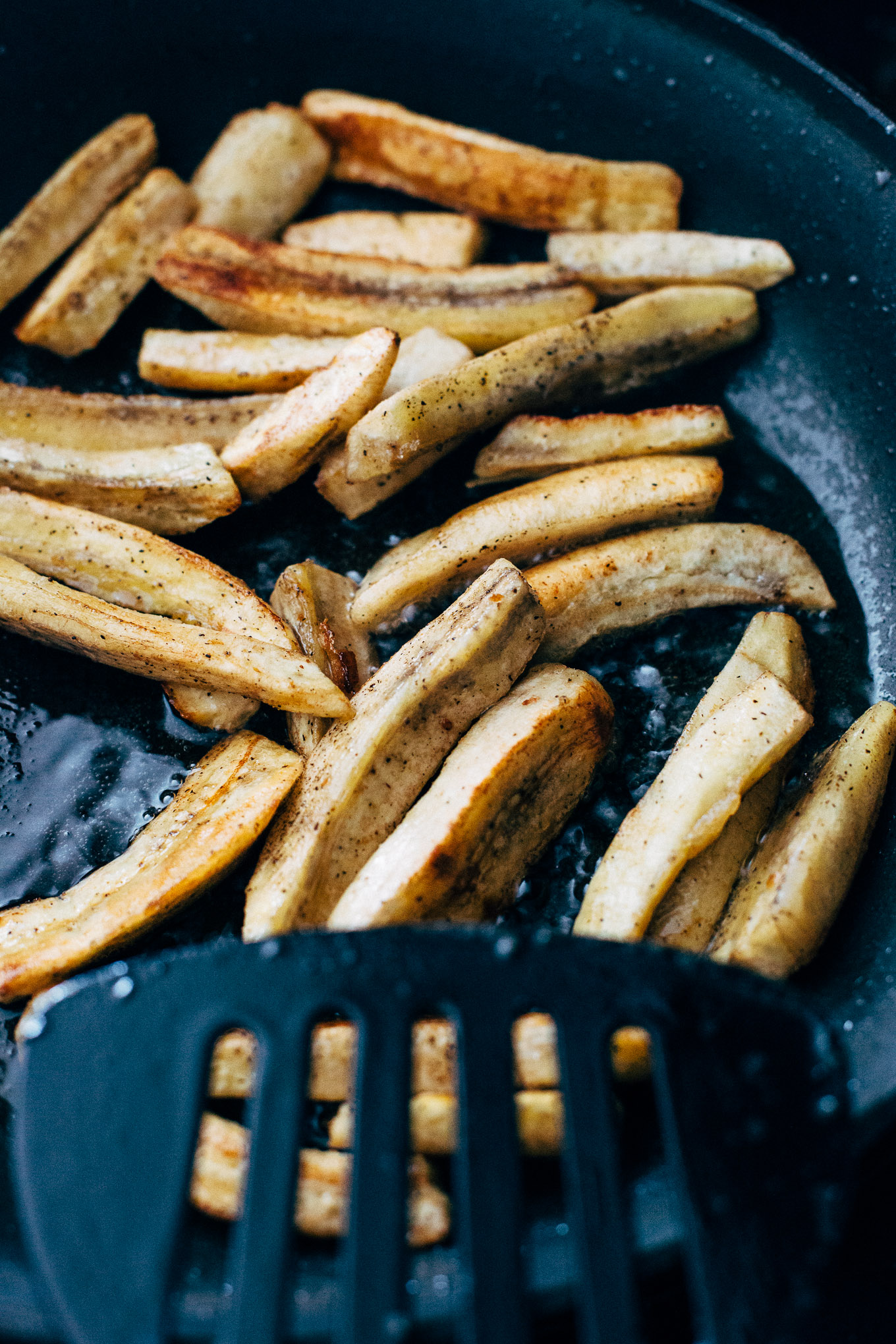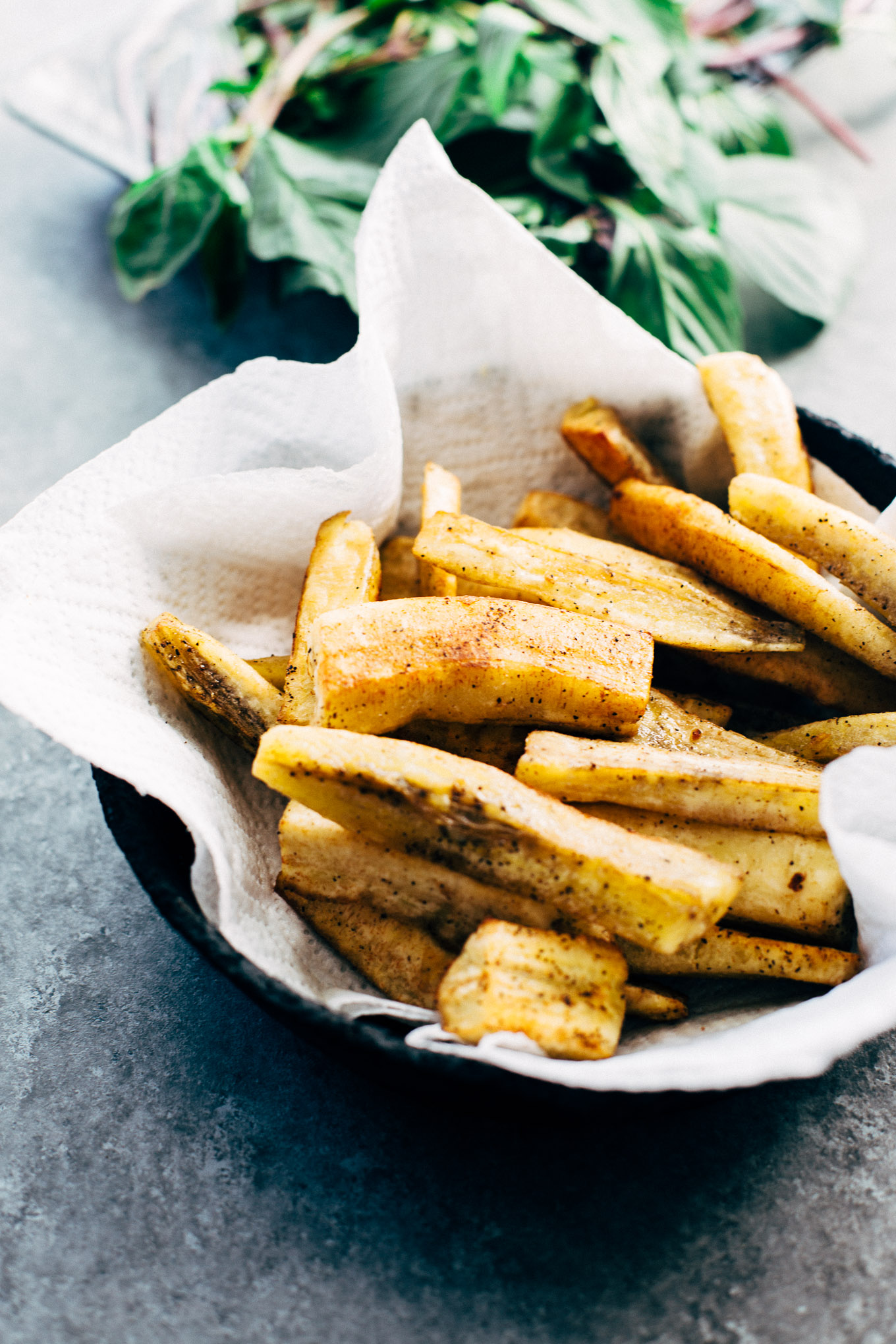 Behold green banana french fries!
Happy Friday!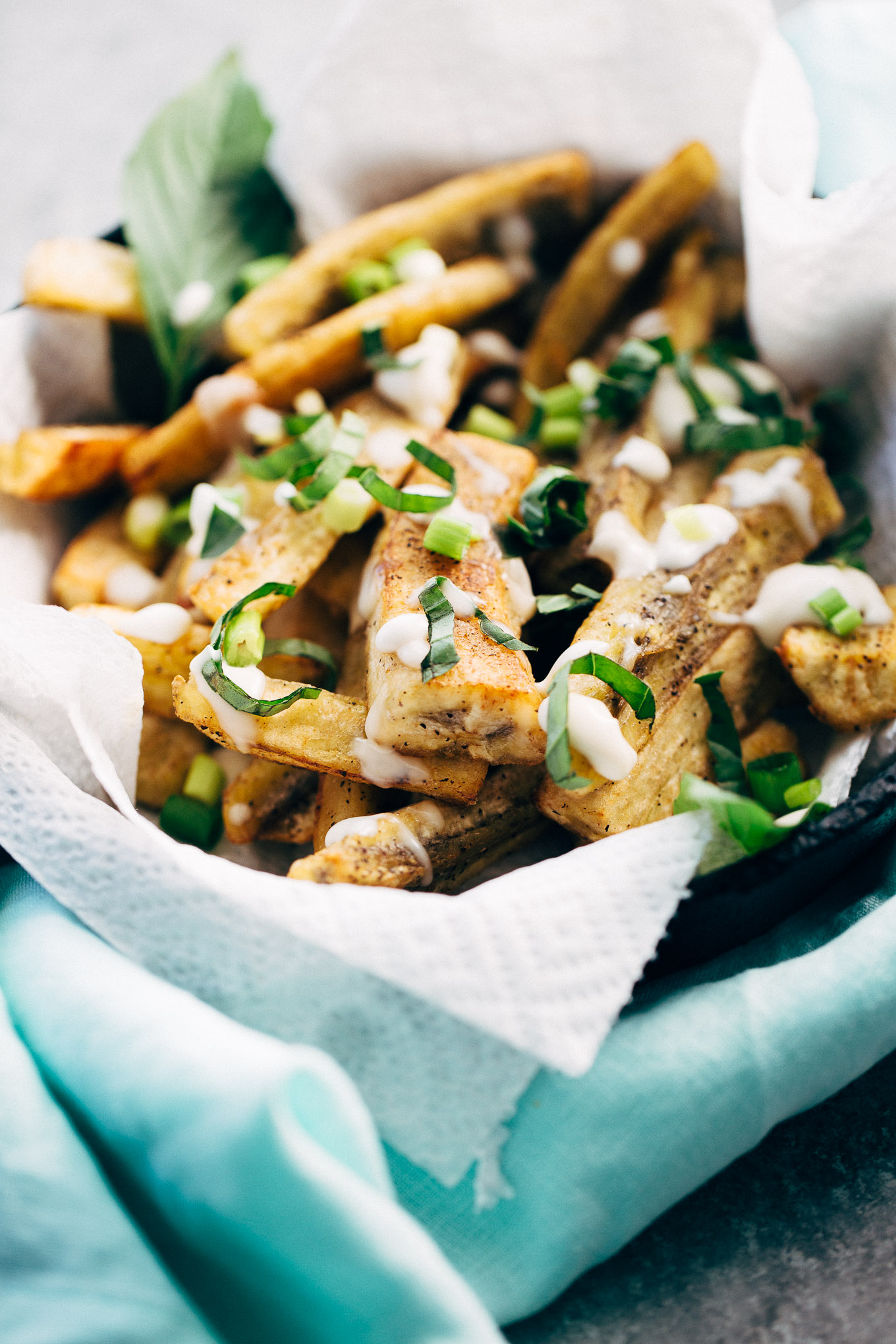 GREEN BANANA FRENCH FRIES
Ingredients
1 bunch of green bananas
Grape seed oil, for frying
Pink Himalayan Sea Salt
Garnish: sliced Thai Basil, sliced green onions, and Soy-Free Vegenaise
Instructions
First, peel bananas, slice length wise, and salt to taste.
Next, in a large skillet over medium heat, pour oil to a depth of 2 inches.
Last, fry bananas until lightly golden brown, 3 to 4 minutes. Remove from oil, and drain on paper towels. Plate banana fries, garnish with soy free Vegenaise (sour cream substitute), Thai Basil and green onions. Enjoy!