VEGAN MACARONI AND CHEESE sprinkled with toasted Spelt bread crumbs!
Cue the audible: Mmm, Mmm GOOD.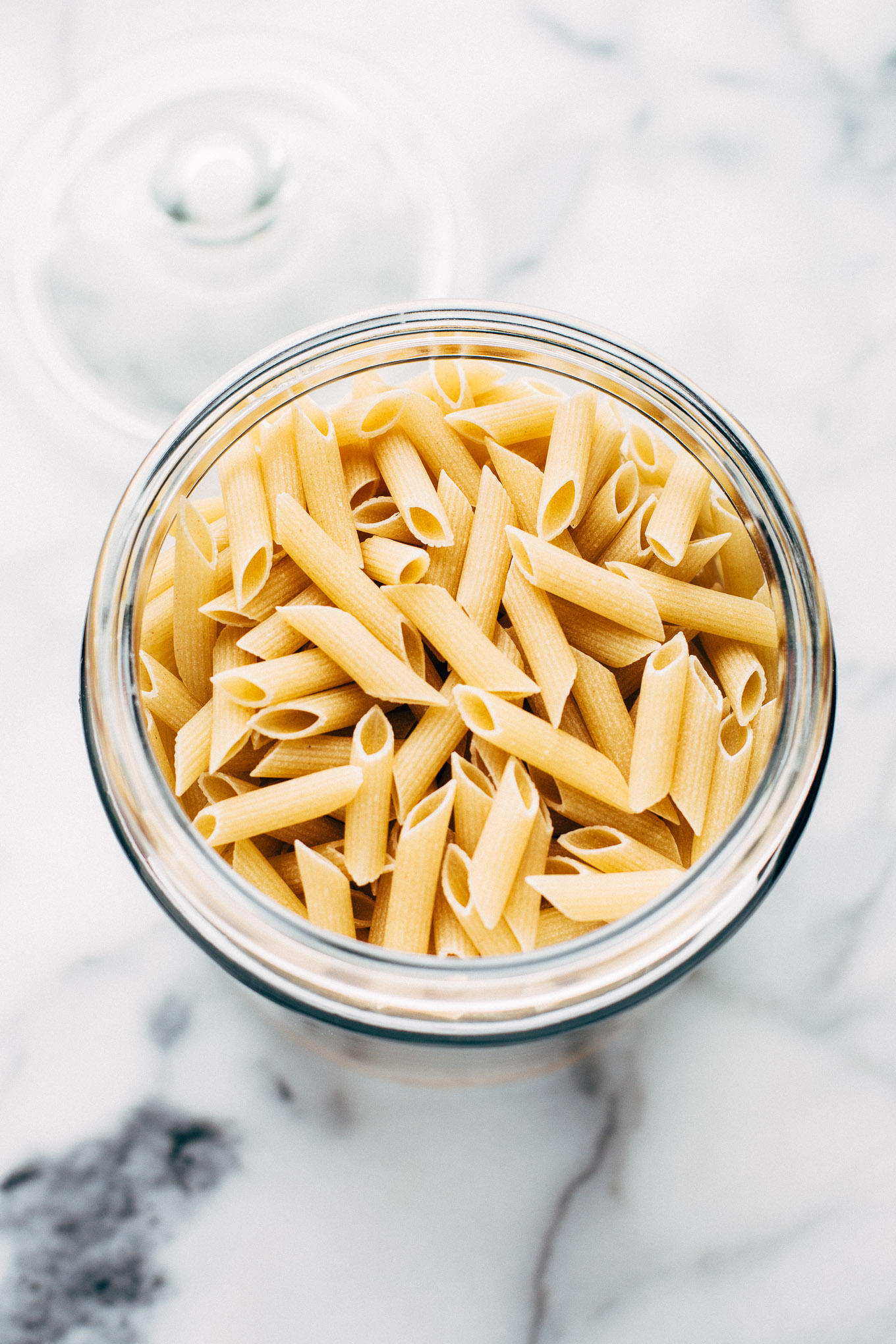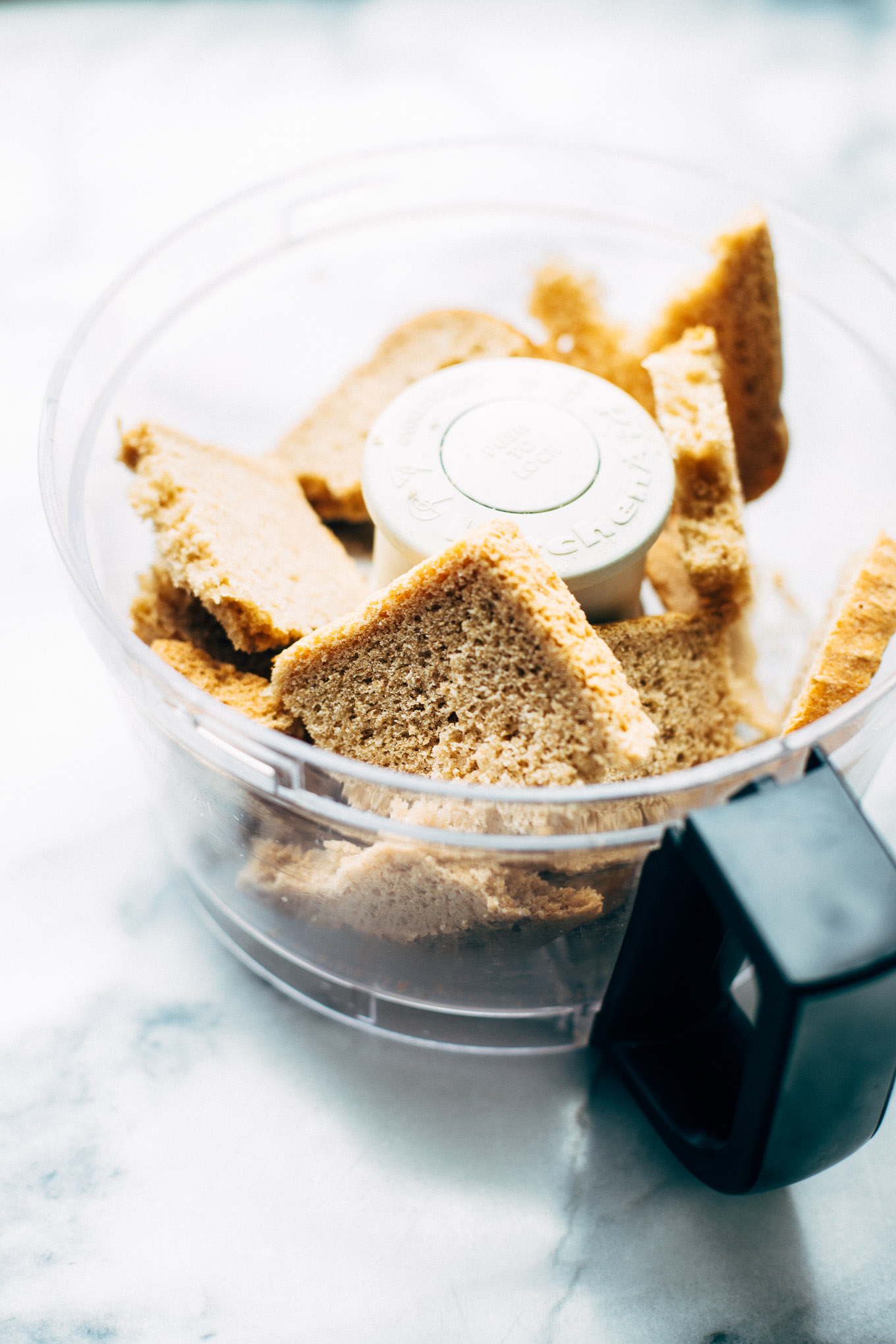 Let's talk vegan macaroni and cheese.
This cheese sauce is sooooooooooo good, full of butternut squash, green bananas, with a creamy cashew cheese consistency, happiness, and now is the perfect time of the year for you to make it.
It's a refreshing respite from heavier, gooey- gluey, mac N' cheese recipes you may be accustomed to eating.
For this recipe, I used green bananas as a replacement for white potatoes. As an FYI, green bananas are nutritionally dense with a high source of fiber.
My children love this recipe I make it at least once a month, and it's the perfect way to disguise veggies in the form of a "cheese sauce"-genius!
What can you expect as far as taste is concerned?
Honestly: the butternut squash is faint on the palate, the velvety cashew "cheese" will have you coming back for more: it's the creamy texture that makes this recipe kick, the Penne pasta will be coated with unexpected hints of cayenne, Dijon mustard with just the right amount of sharpness, and shallot notes throughout to tie it all together.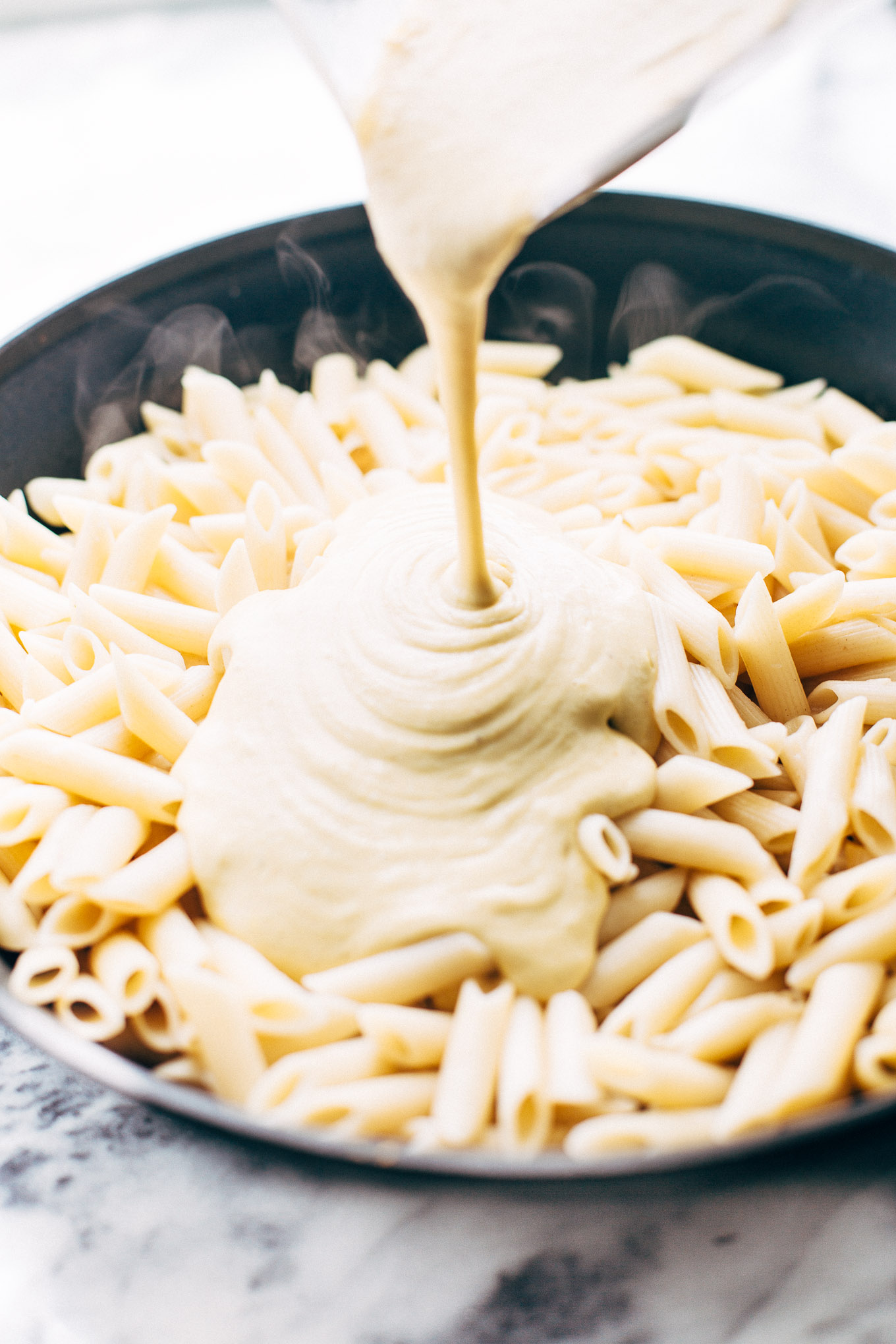 Oh, I wouldn't be true to myself if I didn't toss in some greenery; Enter: Swiss chard! 
Who needs surrogate substitutes when you can go straight to the source?!  Am I right?
This vegan macaroni and cheese is the main dish no mortal can resist.
And no one will suspect it's vegan macaroni and cheese.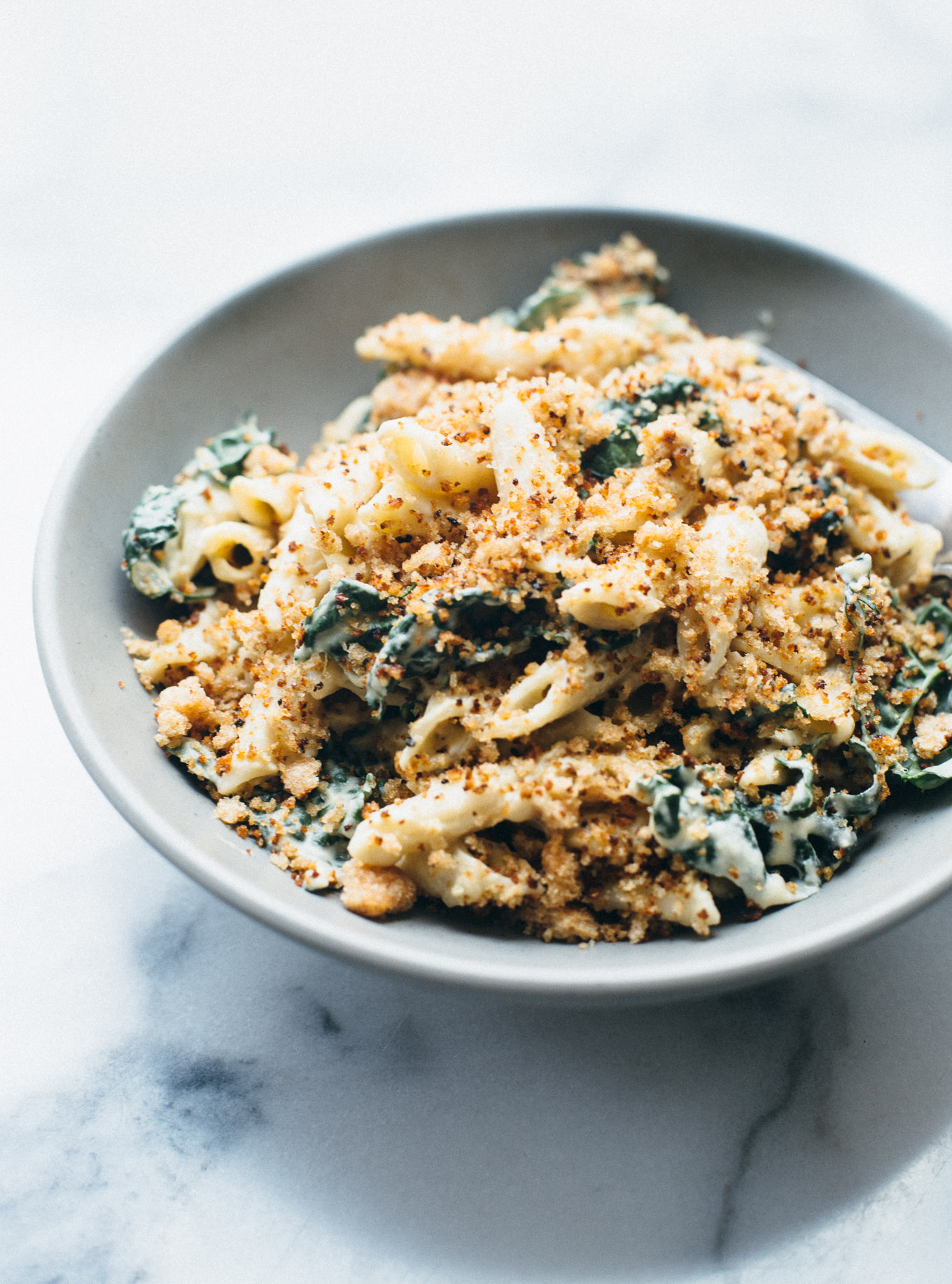 VEGAN MACARONI AND CHEESE
Ingredients
For the Spelt Penne Pasta
4 quarts of spring water
1 tablespoon of pink Himalayan salt
8 ounces of spelt penne
For the Spelt Crumbs
4 slices of spelt bread torn into large pieces
2 tablespoons + ⅓ cup of earth balance soy free butter spread
For the Vegan Cheese Sauce
2 tablespoons shallots, peeled and chopped
2 green bananas sliced or 1 cup of yellow potatoes peeled and chopped
1 cup butternut squash chunks
3 cups of swiss chard chopped
⅓ cup onion, peeled and chopped
1 cup of spring water
½ cup of soaked cashews
2 teaspoons pink Himalayan sea salt
½ teaspoon Dijon Mustard
lime juice of ½ lime
¼ teaspoon of cayenne pepper
¼ teaspoon of Achiote or paprika
Instructions
In a large pot, bring water and sea salt to a boil. Add spelt penne, cook until al dente. In a colander, drain pasta and rinse with cold water. Set aside.
In a food processor, make spelt breadcrumbs by pulverizing bread and 2 tablespoons of buttery spread to a medium-fine texture. Set aside.
In a saucepan, add shallots, green bananas, squash, onion, and water, bring to a boil. Cover pan and simmer for 15 minutes until vegetables are soft, but not overcooked- NO MUSHY VEGGIES ALLOWED! 🙂
In the blender, process the cashews, salt, ⅓ cup of buttery spread, mustard, lime juice, achiote, and cayenne pepper. Add softened vegetables and cooking water to the blender and process until perfectly smooth, no exceptions.
In a skillet over medium-high heat, toast bread crumbs. Set crumbs aside in a bowl.
In the skillet over medium-high heat toss the cooked pasta, and blended cheese sauce until completely coated. Add in swiss chard cook until slightly wilted.
Divide among 6 bowls and top each with toasted spelt bread crumbs. Serve hot with a smile!