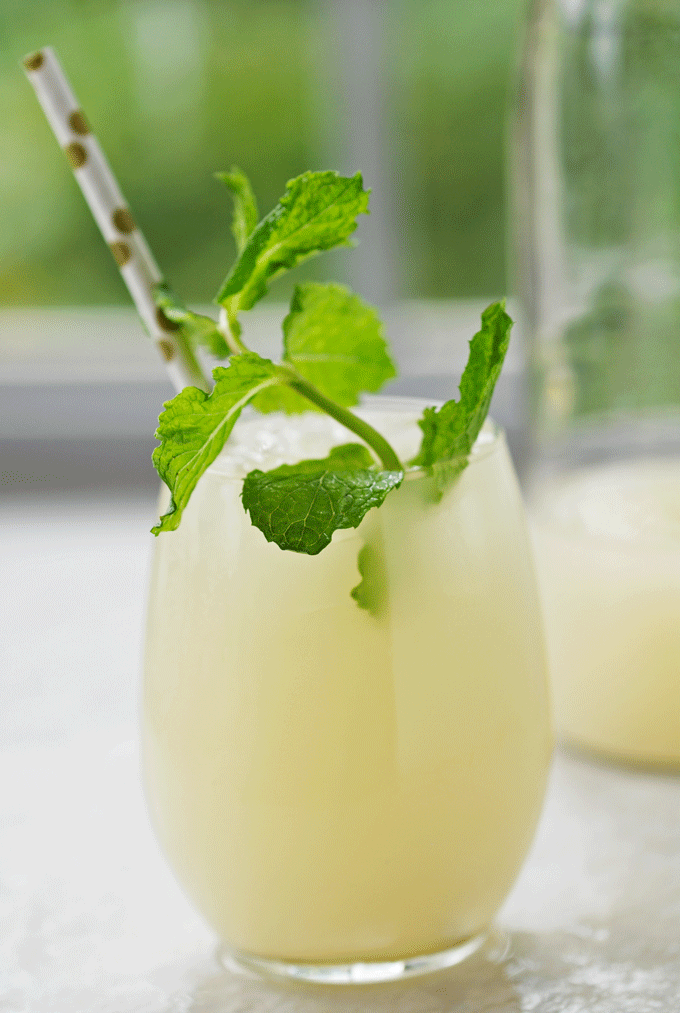 This round is on me!
Before I pour you a glass of this homemade ginger beer, can I vent? I promise not to take up too much of your time with "reality talk" I know it's Friday- Happy Friday by the way!
I had an unwanted visitor pop in this week. I bet this ginger beer you know who I'm talking about. He goes by the name of  Murphy's Law-yeah that SOB! And guess what! He blew out our dryer and put the refrigerator in "DEMO" mode for 48 friggin hours! As a result of his uncanny ability to screw things up, he spoiled our food and left a puddle of water on the floor just for ME to step in at 6 AM!  Okay, I'll stop yelling, but this food spoilage thing pissed me off! I'm yelling again. *relax, relate, release*
I digress. Thanks for listening, I'm good… no really… I'm good.
Moving onto this homemade ginger beer.
It's soo HOT outside how on earth can it be 80 degrees it's 9  am?! This is insane! And it's humid! Phew!
We love ginger beer it's one of our favorite refreshing drinks to make during high temperatures it's cold, sweet, delicious with a hint of minty-spice to cool you from the inside out and it's simple to make.
Step 1: Peel ginger.
Step 2: Add ginger and water to blender- blend for 15-20 seconds.
Step 3: Strain, add sugar and cloves-then refrigerate.
Step 4: Serve delicious!
Those little brown things you see floating at the top are whole cloves.  These babies add a warm, sweet aromatic taste that will evoke a tropical mouth feel.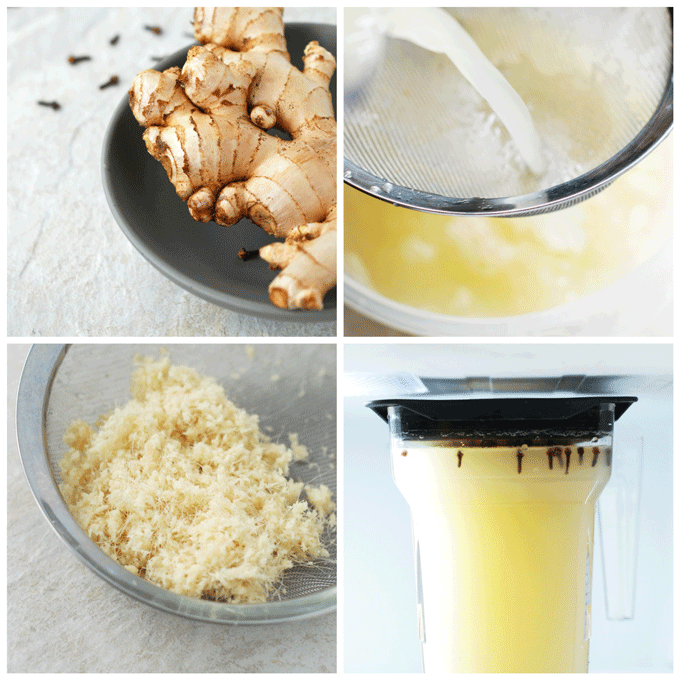 TA-DA! Quick and easy.
Inspired by my oh, so SWEET husband back home where he grew up (West Africa) his Mom would make ginger beer for family events and gatherings.  He loves it so much; he taught me how to make it so I could carry on with family tradition. I'm so lucky!  🙂  Between you and me (and whoever else reads this) I love making homemade ginger beer -it's light, refreshing, serves well with or without alcohol trust me, I've tried it both ways. 🙂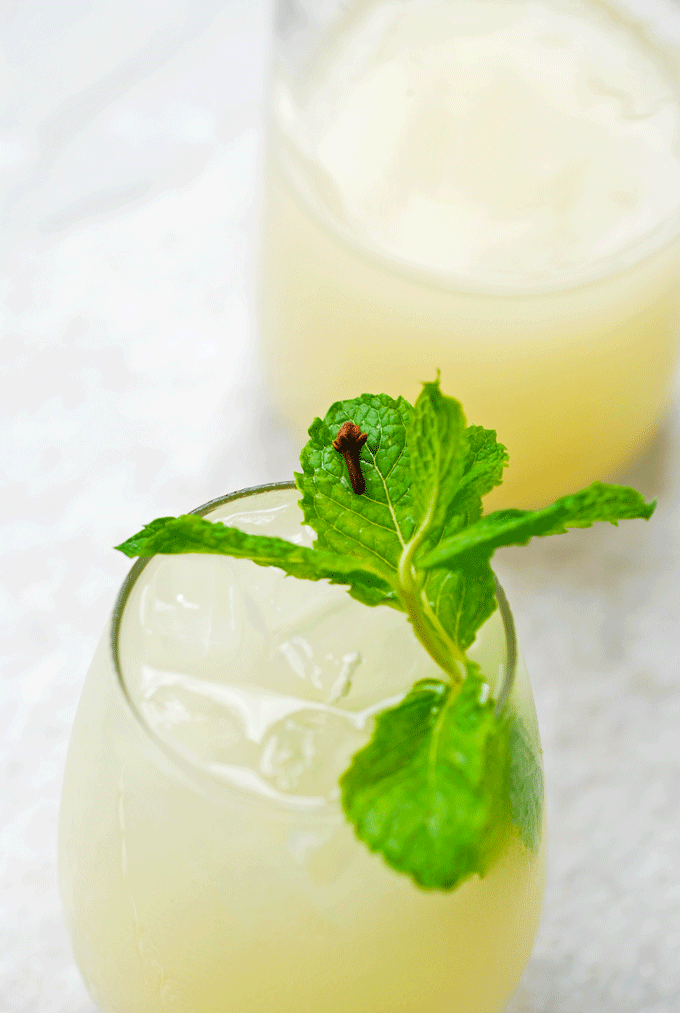 Have glass, my friends, "The Thirst" is REAL. Sip up.
HOMEMADE GINGER BEER
Ingredients
1 whole ginger root (preferably large)
1½ cups sugar
5 cups of cold water
2 tablespoons whole cloves
mint leaves (as many as you want)
Instructions
Peel ginger root, place in blender then pour in water
Blend on high speed for 15-20 seconds until ginger is finely ground.
Place fine mesh strainer over a bowl to collect ginger strands, pressing on ginger strands to extract juice.
Pour ginger beer into a pitcher, stir in sugar and whole cloves.
Chill ginger beer 30 minutes; allowing cloves to merry with ginger beer (this is when the magic happens)
Restrain to remove cloves
Pour over ice with mint leaves. Enjoy !
Notes
- For a stronger gingery taste add more ginger.
- If you want to add a little alcohol, add a shot of rum. 🙂 Cheers!