Welcome to Monday!
I'm coming to you in real time on this Monday morning with the precursor you need to take your week to the next level.
It's called a fruit filled papaya boat topped with blackberries, blueberries, sweet strawberries glistening with a drizzle of coconut nectar that will calibrate your chakras and set you straight.
Here's the thing about Monday: You're exhausted from the weekend because it's always too short, right? You have a thousand loose ends to tie up from the week prior, and you've run out of fingers for the things that still need to be added to, "THE LIST."
Here is something to redeem it, Enter: Coconut Nectar  tapped from the coconut tree. That's right; Coconut nectar is the nutrient-rich "sap" that comes from coconut blossoms. I'll try and get through this without daydreaming about our first encounter. This is the most delicious natural sweetener I've used thus far. It's nutrient dense, 100% organic, it has a low glycemic count, and it's Non-GMO.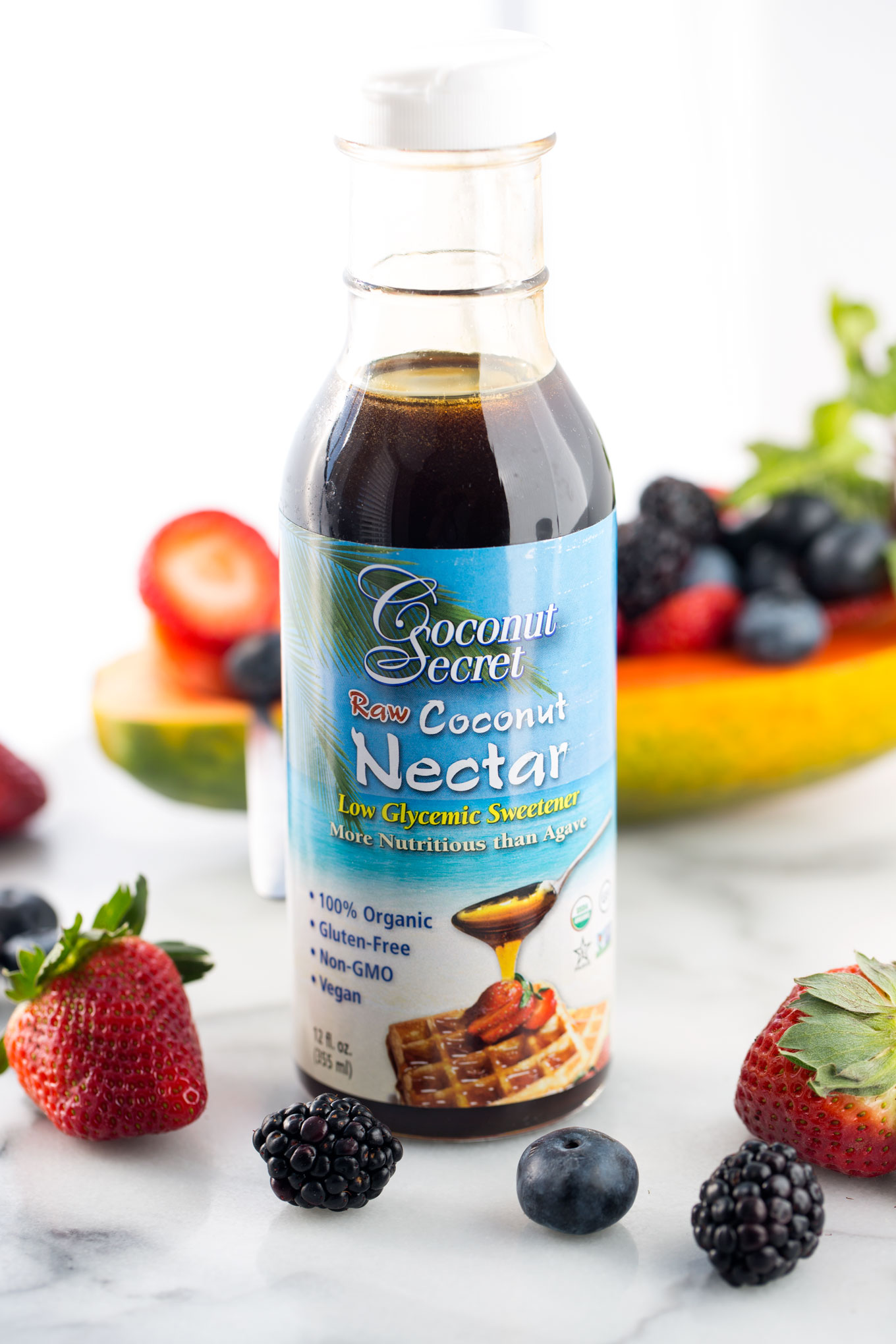 A few months ago, I had my first taste of this fit-for-the Gods nectar. It was a memorable scene; I couldn't stop thinking how blessed beyond measure I was to find a natural sweetener that I love.
This coconut nectar is MIND BLOWING! It's gloriously sweet with a mild flavor, and I pour it in and on all of our dessert recipes (my fingers don't count).
Fresh papaya sliced in half, studded with high in antioxidants blackberries, blueberries, adorned with bright red sweet strawberries drizzled with a dark golden brown liquid aka=Love in a bottle.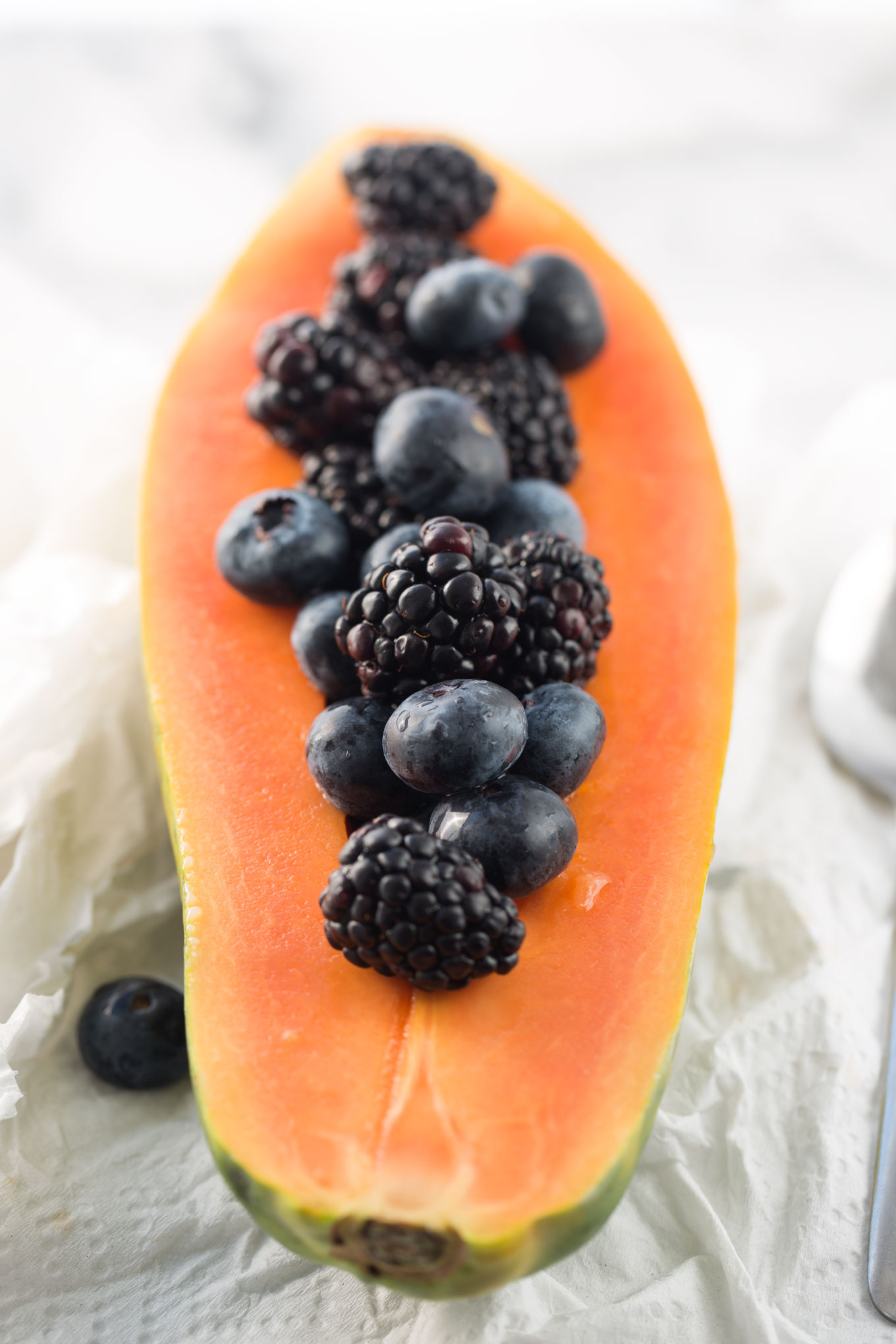 You got it; we're making a fruit filled papaya boat.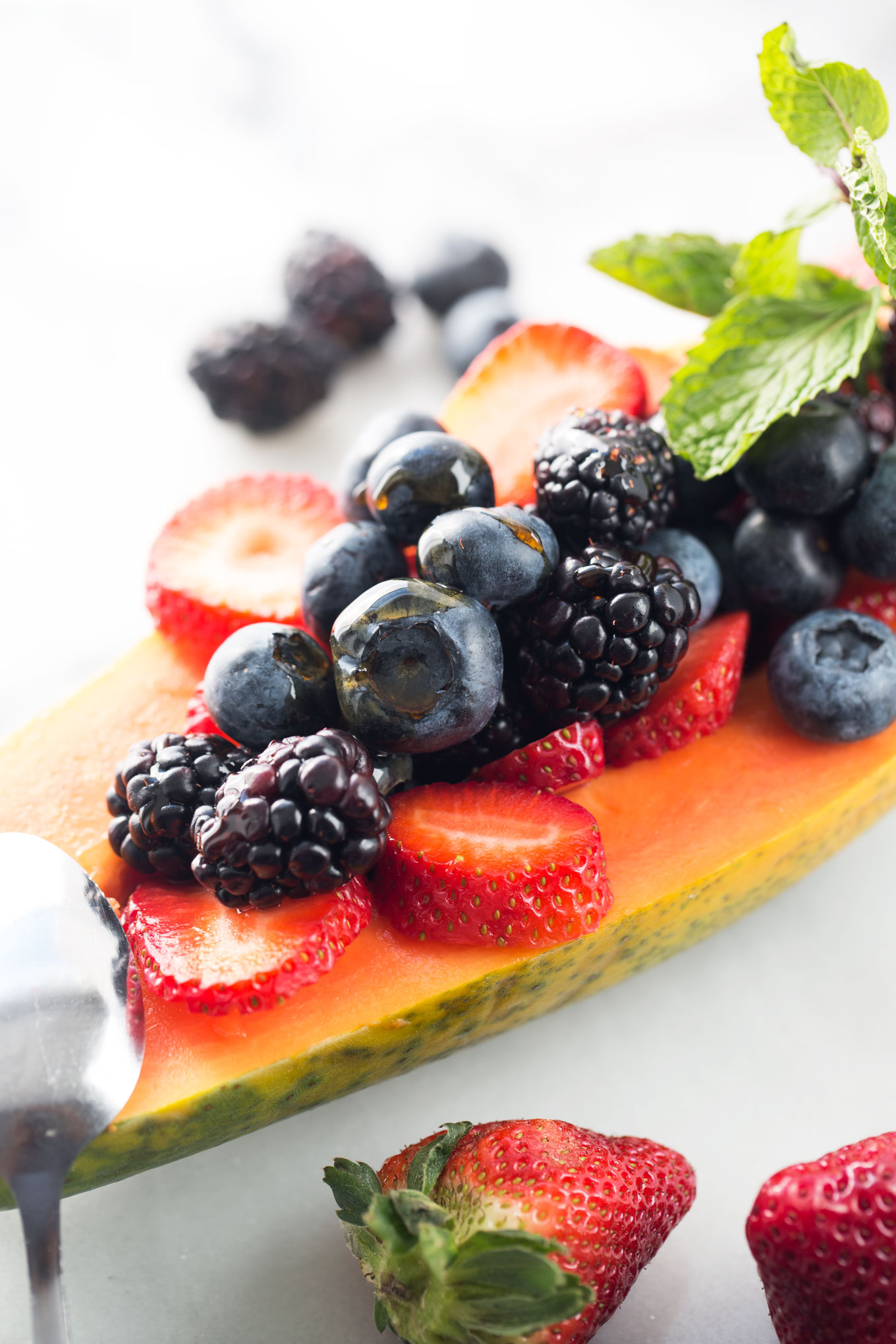 Happy Monday!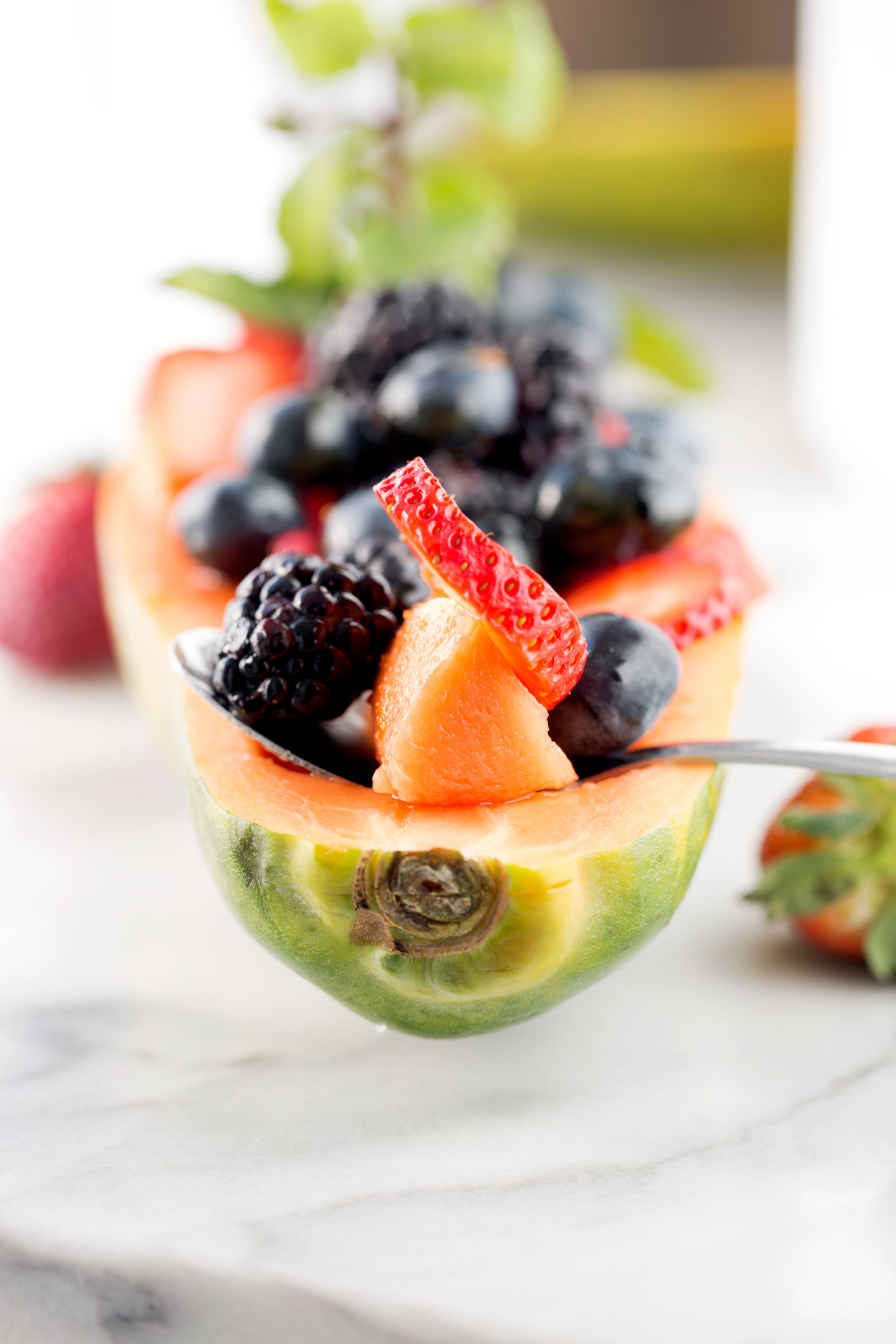 FRUIT FILLED PAPAYA BOAT
Ingredients
1 Papaya sliced in half lengthwise
½ cup Blackberries
½ cup Blueberries
½ cup Strawberries sliced
Coconut Nectar to drizzle
Instructions
Cut papaya in half lengthwise.
Remove seeds and fill with fruit.
Drizzle with coconut necter or honey. Eat to Live.
Disclaimer: This post has an Amazon affiliate link for the Coconut Nectar