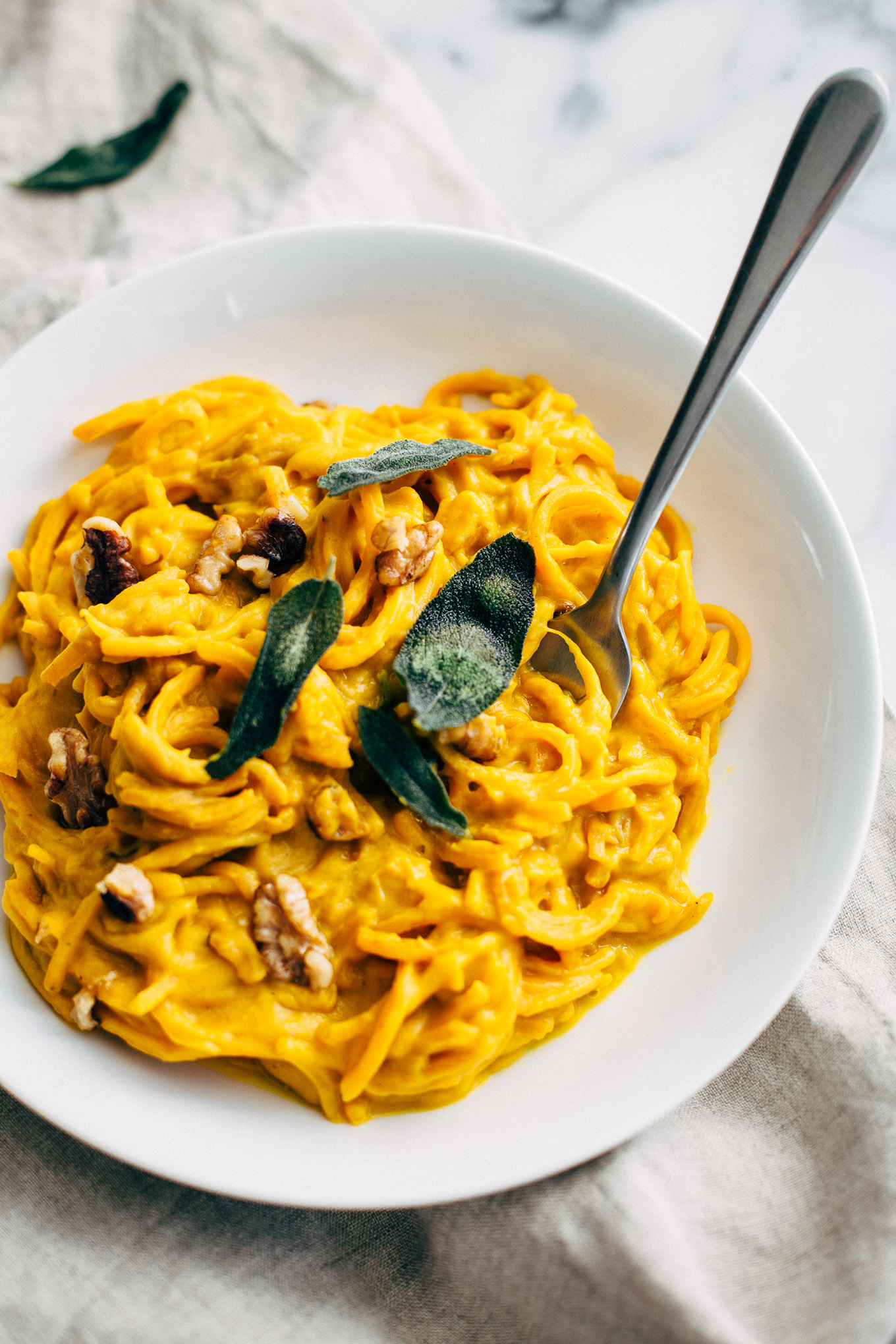 Peace, Peace Fam!
I missed you guys! It feels good to be back on the blog; I hope all is well in your world.
Let's talk butternut squash spaghetti, shall we?
If there were ever a reason to eat copious amounts of squash, this creamy butternut squash spaghetti would be it.
Made with butternut squash noodles, drenched with a simple-easy butternut sauce with kisses of sage throughout is obsession waiting to happen.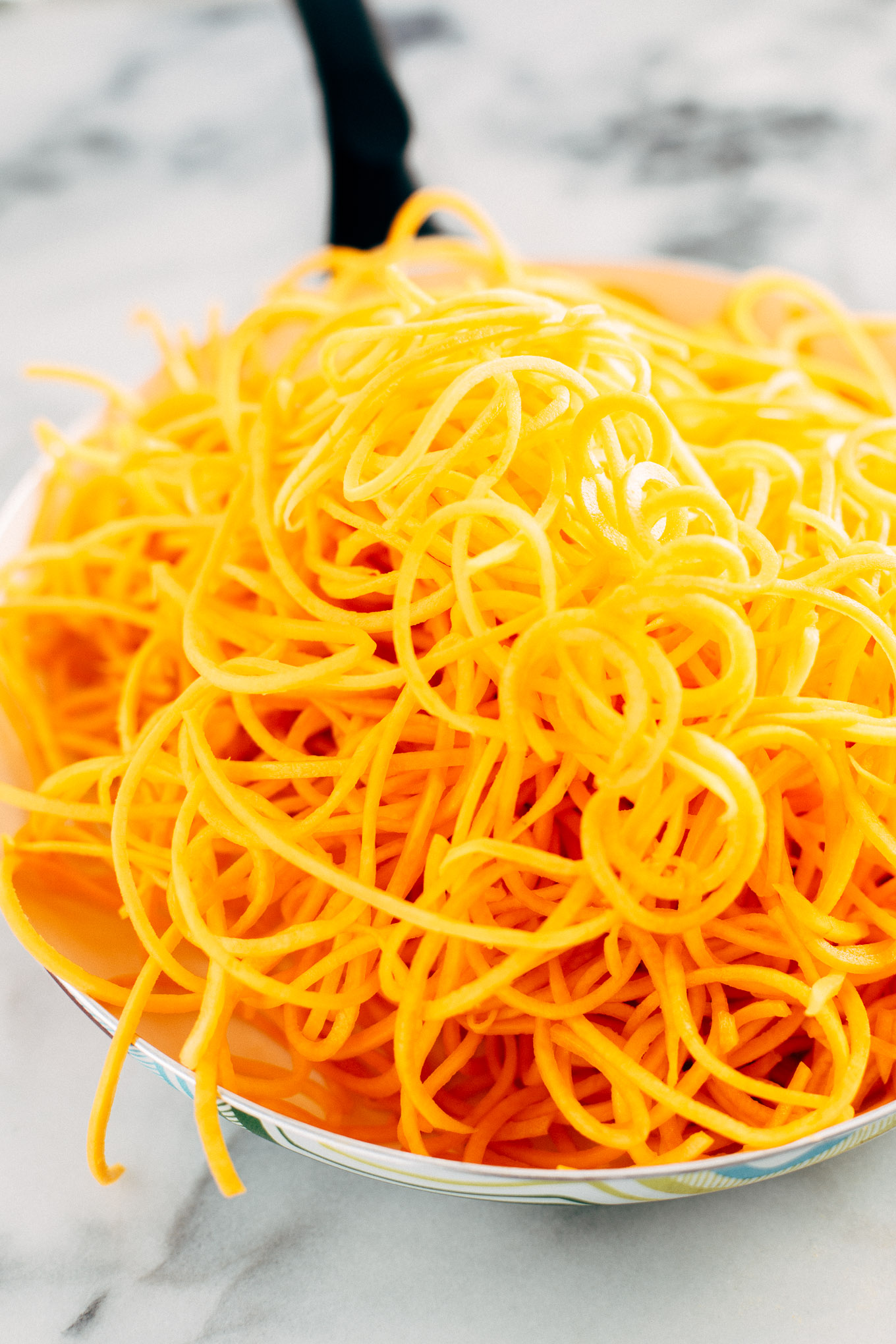 This sauce is made with only five ingredients, which makes life so much easier. It's so easy; my nine-year-old can make it in half- an hour.
Here's a noodle tip: slightly cook the butternut squash noodles, overcooked is totally unforgivable.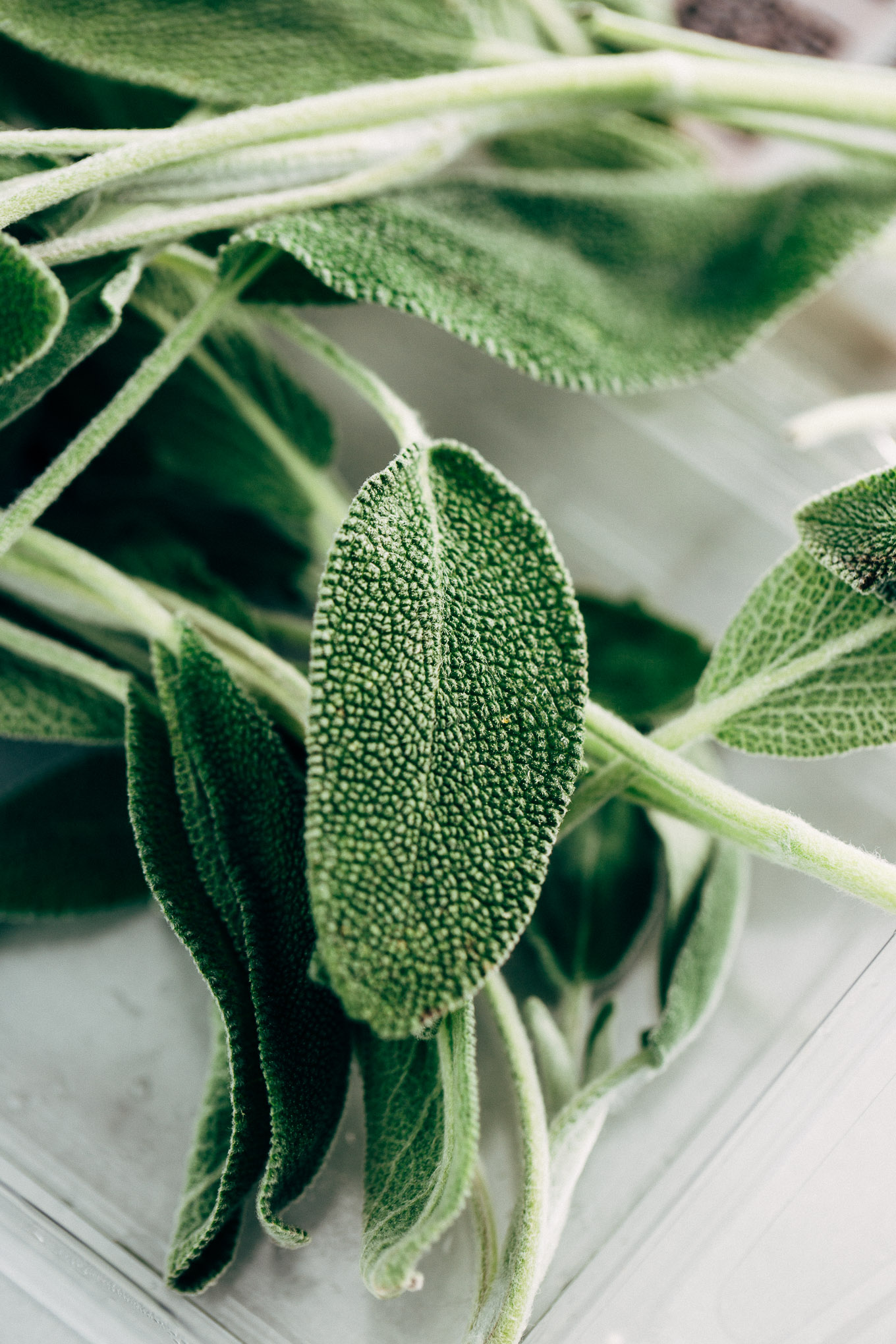 Then plunge into the abyss of squash noodles, frequently surfacing for air.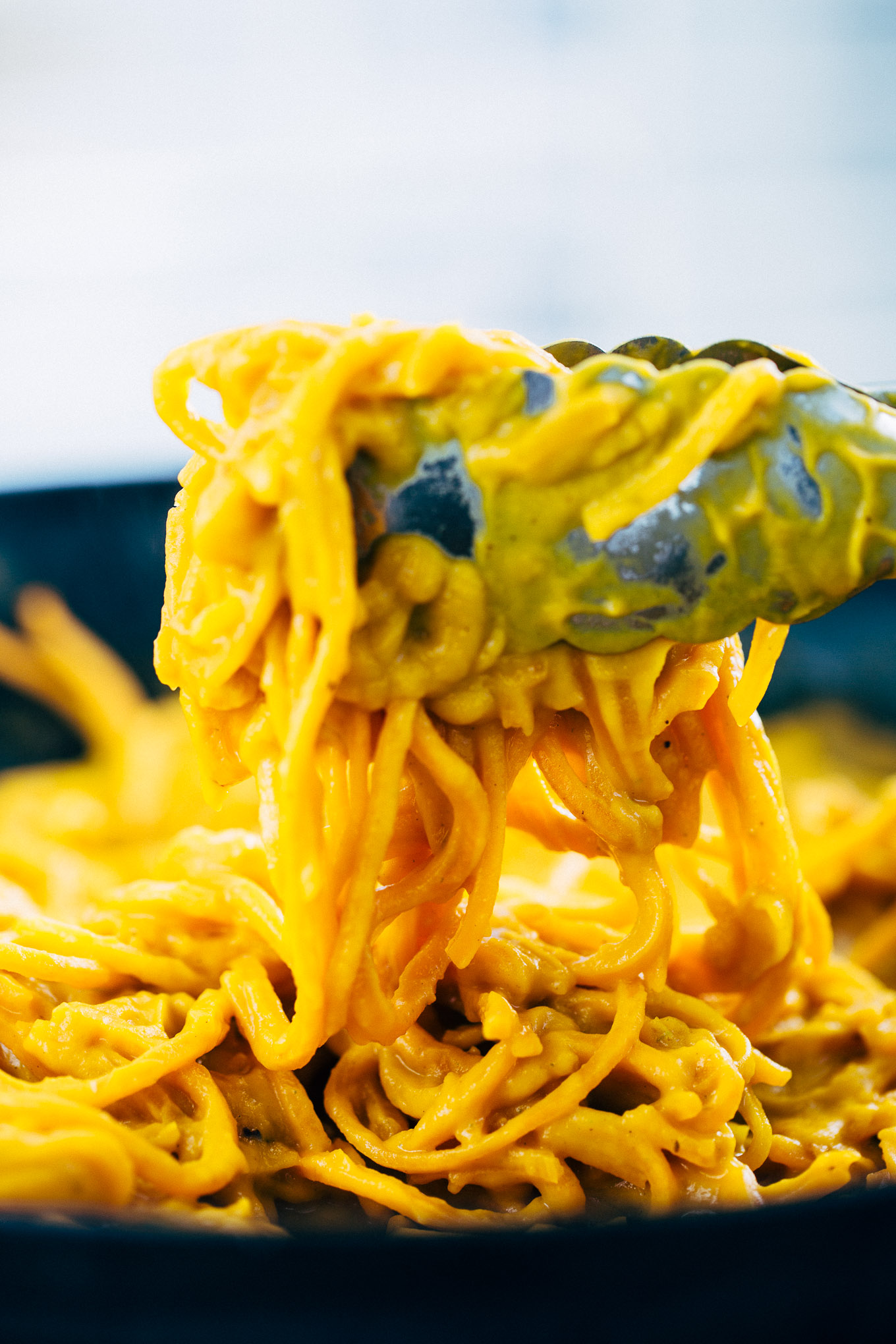 CREAMY BUTTERNUT SQUASH SPAGHETTI
Ingredients
1½ pounds of butternut squash, peeled and cut into 2-inch cubes
1 scallion sliced
3 tablespoons plus 2 teaspoons grape seed oil
1 teaspoon Himalayan pink salt
1 package of butternut squash noodles
1½ cup of spring water
12 sage leaves, 4 chopped and 8 whole
¼ cup walnuts, chopped
Instructions
Preheat oven to 375 degrees.
Toss squash cubes with the scallion, 3 tablespoons grapeseed oil, and Himalayan pink salt, then roast until squash is soft, about 30 minutes. Set aside to cool.
Transfer cooked squash to blender with spring water and chopped sage. Blend until smooth. If to thick add 1-2 tablespoons of spring water. Keep warm.
In a skillet, warm 2 teaspoons of grapeseed oil over medium-high heat. Add the whole sage leaves and fry until the leaves are crispy. about 1 minute. Drain on paper towels.
In the same skillet over medium-high heat, toast the walnuts until golden then set aside on paper towels.
Add the butternut squash noodles to the skillet, pour in sauce to coat generously for 5-6 minutes until noodles are slightly softened (DO NOT OVER COOK)
Garnish with sage leaves, and toasted walnuts.
Make.it.happen.